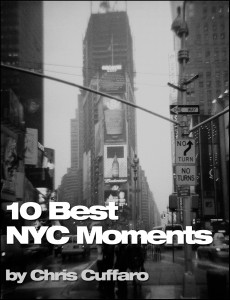 Los Angeles and Seattle… NOW its time for the BIG apple New York City!  Woo hoo!  Through the years I have spent a lot a time in NYC shooting, working and playing.  I have always had fun in New York.  I always wanted to live there, but it never worked out.  Back in the day I used to spend half my year there and of course it was when the weather was best.  Not a fan of the extreme cold or heat.  Here's 10 amazing New York moments…
My First Trip – way back in 1985 I made my first trip to NYC and it was scary.  You never forget your first time.  4 crazy days!
Dinner with Iggy Pop – A nice dinner with the legend.  We talked about Frank SInatra and our upcoming photo shoot.
Avedon at Whitney – in 1994 at The Whitney Museum of American Art.  Blew me away and made me smile, but then again everything he did made me smile.
The Hampton's – A couple summers of super fun.
Visages Reps – my first NY Agent!  So many amazing times with good people and great friends!
Avedon at the Met – in 2002 he had one of his BIG exhibitions at the Met.  Fucking brilliant in every way possible.
George Michael's Coke Commercial – Shot in 1988 at Madison Square Garden.  The job was great, but the after hours fun was even better.
Pearl Jam at The Roseland Ballroom – 2 fucking great shows in 1991.
All Food – I have always said that NYC has the best restaurants in the world.  I have my favorites, but there is great food everywhere.  Yummy!
Jane's Addiction at Madison Garden – what do you think?  Great show!