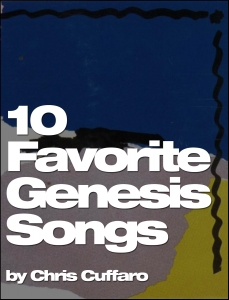 I grew up on ALL kinds of music.  The early days were filled with mostly funk, soul and R&B, but at one point I hear this band called Genesis.  I think it was around the time And Then There Were Three album came out.  After Peter Gabriel and now fronted by Phil Collins.  I was hooked right from the beginning!  Of course I went back and listened to everything, but I do like Phil's voice and song presentation more.  One of those bands that are amazing LIVE.  Not only sound and performance, but the shows were great!!!  Here's 10 of my favorite songs…
Abacab – what the hell does it mean?  Who cares!
Domino – Live version!!!  Fucking brilliant.
Second Out – at 24+ minutes long… Fuck yea!
In The Cage (medley) – from Three Sides Live.  The whole 3rd side is awesome.  Plus the 4th Live side!
Like It Or Not – love the feel, the lyrics and Phil's voice on this one.
Cinema Show – the build on this song is amazing!  Goose bumps!
Turn It On Again – please do.
I Know What I Like – I seriously do and I like what I know.
Man On The Corner –  another hidden gem on Abacab.  Basically their best album for me.  Every song is money!
Match Of The Day – a hard to find EP Spot The Pigeon, but I always loved this song for its upbeat feel.