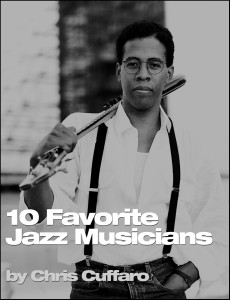 YO!  You might not know this, but I love Jazz music.  I have for a very long time.  As a matter of fact some of my first concerts were Jazz concerts.  So, I thought about my favorite Jazz musicians and made this list.
Stanley Clarke – My favorite of ALL time.
Al Di Meola – A big part of RTF and guitar god!
Chick Corea – Legend, icon and hero!
Lenny White – The best of the best.
George Duke – Everything he did was great.
Jean Luc Ponty – Saw him 3 times in the 70's.
Joe Zawinul – Weather Report duh!!!
Billy Cobham – The premiere fusion drummer!
Herbie Hancock – Man Child is a classic album!!!
Al Jarreau – Saw him perform and there was no on like him.