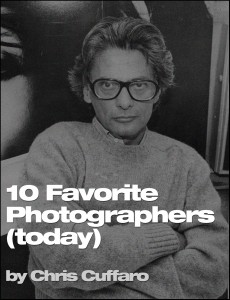 I was talking with a photographer friend of mine a few days ago.  I asked him who his favorite photographers were growing up and now.  He gave me some great names, but then turned the question onto me.  I was like… UHHH!!  I said check my blog and look for my lists!  So I did and made some changes.  I have my big three, but never thought too much past that until now.  Here's my favorite 10 today cuz I know it will change…
Richard Avedon – The master of the masters!
Irving Penn – My hero since I was 10.
David Bailey – Too many iconic images to count!
Peter Lindbergh – Best of his generation!
Frank Ockenfels III – Been a BIG fan since I met him!
Helmut Newton – One of a kind and iconic.
Charles Peterson – The best Seattle Grunge ever!!!
Greg Gorman – I wanna be like him when I grow up!
Michael Lavine – So many great music images!!!
Ellen Von Unwerth – She has one trick and is great at it!