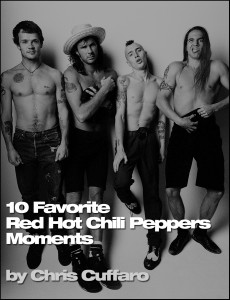 This was so easy to put together.  Like really fucking easy!  I was blessed to shoot and spend some quality time with this awesome band back in the day.  Every shoot was amazing.  Every show was full of energy!  Here's 10 moments I will always be grateful for… 
First Shoot – 06.22.89 for Spin Magazine.

 

I did the shoot at the music video shoot for Knock Me Down.

 

It was at some house in Hancock Park in Los Angeles.

 

I spent the day waiting for them in between takes.

 

Once I got them we just had fun and shot.

 

The easiest band ever to shoot.
Exposure Magazine – Not sure of the date, bit it was in 1990 for sure.

 

We did the shoot at PRS Studios on Melrose Ave.

 

It was part of a bigger fashion shoot we did.

 

The idea was to shoot the artists in cloths/look that they were not known for.

 

SO we shot the Chili Peppers as cheesy tourist.

 

Not the best idea, but of course they made it work.
Detour Magazine – 07.26.91 for Detour Magazine.

 

This was fun!

 

We did the shoot at some studio on Highland Blvd in Hollywood.

 

It was a very hot day and we had no AC.

 

The band show up and the rest was crazy!

 

Flea wanted to be naked, Anthony wanted to wear the writers dress and the band would not slow down.