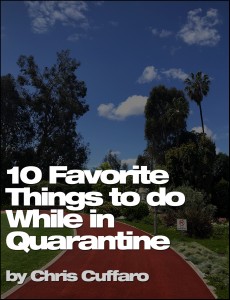 Thought I would have some fun today.  You know I love making lists.  You know we're all locked up for a while now.  You also know I'm doing the best I can to keep busy and creative.  Here's my 10 favorite things to do while in quarantine…
Sleep – Love my sleep and I make sure I get quality sleep.
Make To-Do lists – I'm all about making a list for each day and getting shit done.

 

I need to feel productive.
Watch TV – Watching way too much bad TV,

 

but it's fun.
Staying away from social media – Twitter & Facebook suck and just piss me off.

 

I try and stay away as much as possible.

 

I recommend you do the same.

 

Look at old photo shoots – I sit in bed at night and look at my photos and shoots on my iPad.

 

I try to think about the good old days and it makes me smile.
FaceTime with friends – I have a couple special friends that keep me entertained and put up with me.

 

Thanks!
Scan old photo shoots – Was lucky to get some photo files out of my vault before the lockdown.

 

Been going through these shoots and scanning some hidden gems!
Build new websites – I built a new site for my directing work!

 

Looks awesome.

 

Stay tuned.
Doing my walks in Beverly Hills – Just the drive there is nice and relaxing.

 

Then I walk for 30 minutes and sit for 30 minutes.

 

Count my blessing and say thank you.
Smoking weed! – My new favorite thing to do at the end of everyday.

 

Get stoned and chillax.