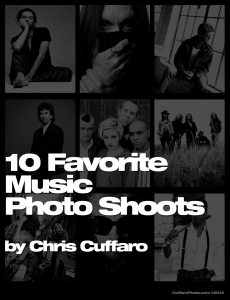 I get asked a lot – who was my best photo shoot ever?  NOT an easy answer.  Just about impossible to answer.  Here's 10 great shoots that I've had.  I chose these for different reasons… The subject, the client and the moment made these 10 are very special to me.  Seriously, I might have to make a Part Two of this list cuz there are just too many.
Michael Hutchence | Detour Magazine – He was so nice and we had lots of fun.  Got to work with my BF Erin and the great Detour Magazine on this shoot.  Good times!
George Michael | CBS Records – My first time with George was on his FAITH video and it opened the door for a great 1988.
Iggy Pop | Virgin Records – Our first shoot was in NYC and it was awesome in every way!  He is such a pro and so nice.
No Doubt | Interscope Records – My fourth shoot with the band was for publicity and the whole band was super fun!!  A great day at Smash Box.
Nirvana | DGC Records – My first shoot in Seattle and it was Dave's first shoot with the band.
George Harrison | Musician Magazine – My favorite Beatle of ALL time.  Spent a few hours and had a great conversation.
Pearl Jam | Epic Records – My first official shoot was in Seattle in Discovery Park.  The guys were so nice!
Alice In Chains | Rolling Stone Magazine – Ended up shooting them twice and both times were great!
Stanley Clarke | Epic Records – My hero!  To shoot an album cover for him was an honor!
INXS | MMA Management – Went to Canada in 1988 while they were on their KICK Tour and had too much fun.  The band was awesome!