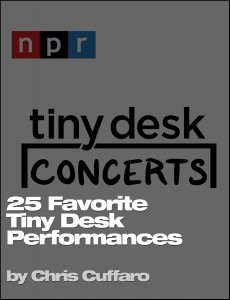 I've gotten hooked on Tiny Desk from NPR Radio on YouTube.  SO fucking good.  I just pick an artist I know nothing about and get blown away by the music and performance!  Seriously go check it out NOW and you won't be let down.  Here's 25 of my favorite performances…
Lizzo – Energy!!!
Big Daddy Kane – Cool.
Coldplay – Talent.
Chika – Real!
Snoh Aalegra – Love.
Koffee – Wow!
Damian 'Jr. Gong' Marley – Legend.
Sting & Shaggy – Yes!
H.E.R. – Boom!
Big Boi – Yo!
Smif-N-Wessun – Pure!
Tower of Power – Icons!
Rakim – YES!
Goldlink – Dope!
Wu-Tang Clan – Fuck!!!
George Clinton & P-Funk All Stars – Funky!
Wyclef Jean – Wow!
Chronixx – Amazing!
Jidenna – Awesome!
Mac Miller – Surprised.
GZA & The Soul Rebels – DAF!
Anderson .Paak – Talented.
The Black Crowes – Greatness!
Tank and The Bangas – Best!
John Legend – Legendary.
*** There are SO many more.  BUT this is a good start!  PLEASE check it out now!  Thanks!