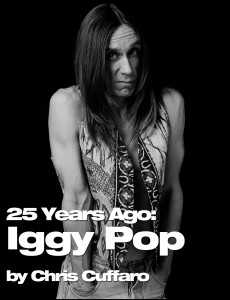 05.04.93 – Iggy Pop | Virgin Records
I've talked about this shoot many times. Just check out my Greatest Hits video HERE. I would like to add more if it's OK with you. The facts… Iggy Pop was the best of the best. This shoot was great in every way. I got so many great images that I haven't shared them all. Iggy was a true professional and every lead singer in every band around the world should learn from him.
Now for the fun… I've gone through this shoot recently. Found so many images I missed. This shoot was better than I remembered. This shoot was better than great and I have the images to prove it. Wanted to say thanks to Iggy for this shoot and the other two I did after. Not only is he a great subject, but a very nice icon. Simply the best!!!