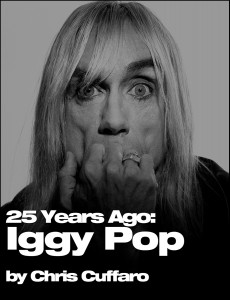 12.13.95 – Iggy Pop | CMJ Magazine
FUCK YEA!  This was EXTRA special and fucking amazing!!!  Getting to shoot Iggy Pop for CMJ Magazine at the Chateau Marmont in Hollywood!!!  It doesn't get much better than that!  My second shoot with Iggy and the best part of the whole day… he remembered me from the first shoot from 1993 in New York City.  That made me smile BIG.  
This time around we shot in his suite and he had blonde hair.  I wasn't sure it looked good, but it was Iggy and he can do what ever the fuck he wants.  He was so nice as always and such the professional.  He just knew how to make it easy for me so we could be done fast.  He made it easy and fun for everyone.  The day and shoot was so casual and easy.  The Chateau is iconic and I've done some amazing shoots there, but it had to be the best one of ALL.