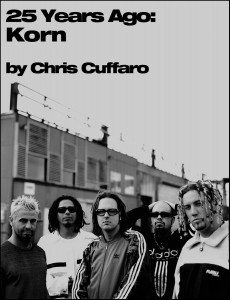 02.10.98 | Korn | Spin Magazine
Way back in 1998 I was asked my Nancy Leopardi at SPIN Magazine to shoot this new band Korn.  I was like… WHO?  So I went out to their rehearsal studio in Gardena to meet and shoot.  This was my first shoot with Korn and they were nice, but not too exciting.  Kind of new and nervous.  I did my best to get my best.  Kept all the setups simple.
They did not have a lot of energy, but were super cool looking.  It's tough when shooting bands that don't have energy cuz then you get low energy photos.  I took them outside and that's where I got the best images.  I remember months later they were everywhere.  They blew up BIG time and everywhere I went my friends were talking about Korn.  Crazy how this shit goes.