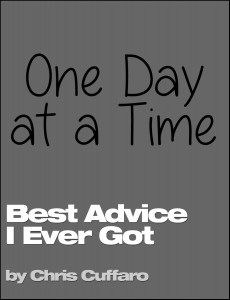 I'm old now.  I can look back on my life and see the moments that got me where I am today.  I had the best mentors and teachers.  I got lots of advice through the years.  I was told early on that if you don't listen you don't learn.  Here's some of best advice I ever got… 
Every NO brings you closer to a yes!
The most important gear you own is your reputation.
Less talk, more work.
Listen to your heart, but your heart is not always right.
Live to love.

 

Love to live.
One day at a time.
Do your best always.
Communication is everything.
Be nice always.
Do the work.
And for my BIG bonus one… Go big or shut the fuck up!