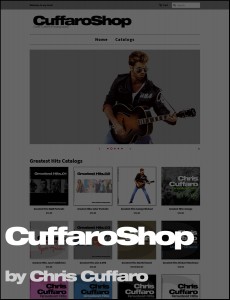 YO!  Just wanted to let you know I'm putting my CuffaroShop.com on HOLD for a bit.  I will NOT be selling any catalogs now and during the holidays.  This also goes for my Fine Art Prints.  I will NOT be around to fulfill any orders.  I'm so sorry.
I promise when I'm back I will let you know and there will be NEW catalogs, more prints and more of everything.  Just not now.  Thank you.
PS.  You can email me at chriscuffaro@icloud.com for questions.