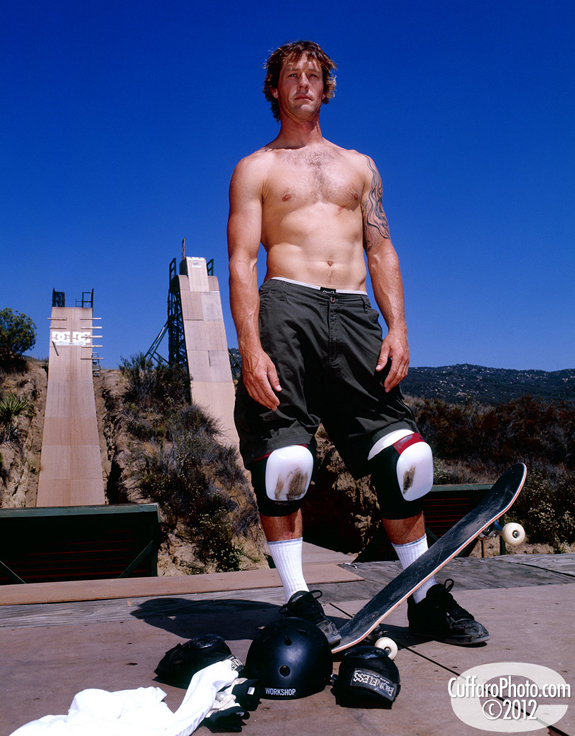 This was a great day!  I'll keep this short, but it was a great day!  I got asked to shoot Danny Way for ESPN Magazine in 2004 right before the launched the BIG ramp at the X-Games.  I'm talking BIG ramp!!  We went out to their practice ramp in Aguanga, CA.  Met up with Danny and a few other legends… Bob Burnquist & Pierre-Luc Gagnon.  It was awesome to see these guys practice and do something that hadn't been done before.
I walked to the top of the ramp and was blown away with the drop!  The fact that these guys were going down was one thing, but doing sick tricks was another.  They were doing shit that I wouldn't do for a million dollars.  We watched all day while they practiced and had fun.  In the end we took 30 minutes to shoot this portrait and to get me what I needed for the magazine.  I will never forget Danny's passion for his sport or his kindness to me and my crew!  Totally rad, dude!
Follow ME on Twitter!