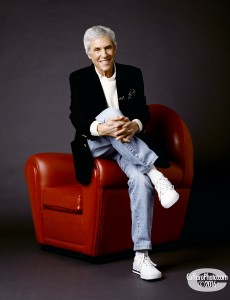 Great Moments
"We do not remember days, we remember moments."  I've had too may moments to count.  I've met and shot too many of my heroes.  Spent time with some of the coolest people on earth.  Lucky enough to have more than a few special moments.  These are special moments that I will never forget and will always be grateful for.  Today's GREAT Moment…
Burt Bacharach | 02.26.98
I was lucky enough to shoot Burt for TNT networks.  I was a big fan ever since I was a kid and heard Raindrops Keep Falling on My Head and One Less Bell to Answer.  The shoot was at Smash Box Studios in Culver City.  He was so nice and so fucking cool.
Before we started shooting I asked Burt if I could ask him once simple question.  He said yes.  I asked him "Why San Jose?"  He looked at me funny and said "what?".  I told him I grew up there and at that time the only thing we were famous for was that amazing song Do You Know the Way to San Jose by Dionne Warwick.  I wondered why San Jose and not San Francisco or San Mateo or Santa Cruz or San Leandro.  He seriously laughed out loud.  Burt told me that his writing partner Hal David wrote the lyrics and he never really asked why San Jose.
He said Hal was stationed at Moffett Field in Mountain View during WW11 and that probably had something to do with it since Moffett Field was 30 minutes north of San Jose.  I loved his answer to this day and every time I listen to the song Do You Know the Way to San Jose I smile bigger than ever.
PS.  It just doesn't work with the other Bay Area city names.  I tried.