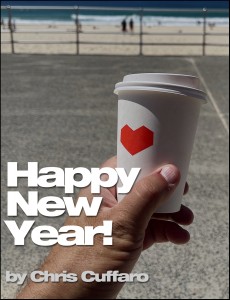 Holy Fuck!!  It's 2023!  Where the fuck does the time go?  Seriously I feel like this year went by way too fast!  Like stupid fast.  The last 3 years have been stupid cuz of Covid.  I'm looking forward to 2023 and all the opportunities.  I have audacious goals and big plans.  I started my new plan 2 months ago and it's going great so far.
This new year is all about exhibitions, television, shooting and health!  Mostly health, but of course creativity is a big part of health.  I need to create and have fun doing it.  I need to be better that I was in 2022.  Starting 2023 in Australia is never a bad thing, it's a GREAT thing.
So… lets have a safe, healthy and happy 2023!!