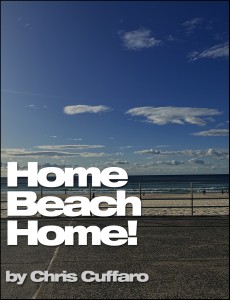 YO!  I'm baaaaack!!!  Yes, I'm back to my home away from home Bondi Beach.  Woo hoo!  It's been 3 years since I left and a lot has happened to me and the world in those 3 years.  Some good and some SO bad.  It feels like the 3 years were just a blink.  Where does the time go?
A couple quick observations… Bondi Beach still has amazing energy and makes me feel my best.  It's the best medicine for sure.  Second, it looks like a few businesses did not survive the pandemic which bums me out.  Third, my friends are the best of the best!!!  Last, if you don't know by now… the coffee in Australia is the best!  Yummy!!!
I wanna thank everyone here in Australia for the love and support.  I need it more than ever.  I love how everyone appreciates me and my work.  These upcoming exhibitions are gonna be BIG!  I'm taking this shit to the next level!!!  Gonna make some serious noise and have some serious fun.  IF yer here… PLEASE come say hello!  I'll be dropping plans VERY SOON!!!  Just be ready!!!