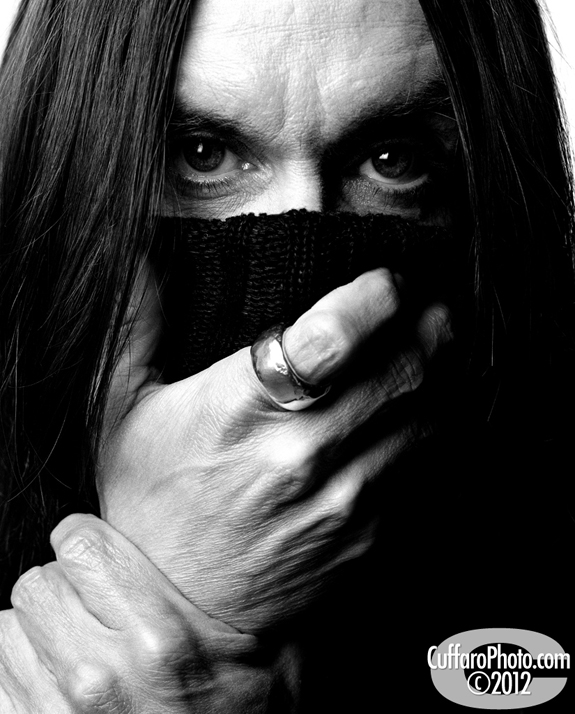 New York, baby!!!  This is from my first shoot with Iggy Pop for Virgin Records shot in NYC and Industria Studios in 1990.  The shoot was amazing and Iggy was the best.  But, the best part about this shoot was weeks before.
I was staying with a friend on the upper East Side and one night her phone rang.  She answers, looks at me and says, "It's for you, it's Iggy Pop!"  We both looked at each other in a state of disbelief.  I get on the phone and he tells me he's looking forward to working with me and he loved my work.  He then told me that he was leaving town for a week for vacation, but wondered if I could meet him for dinner.  I'm like, DUH!!!  All I could say was, "When and where?"
The next night we met at some Italian restaurant on the upper West Side next to the recording studio.  I couldn't believe it.  Iggy and I sharing pasta and stories!!!  The best part was all we could talk about was our love of Frank Sinatra and his music.  We talked about our favorite Sinatra movies, music and moments.  I couldn't believe the conversation.  I told him he should do a CD of covers!  We ended the night talking about the upcoming shoot and I was so inspired that I wanted to shoot right then!
A week later, we shot, and the results were brilliant!  He is such the true gentleman and was so nice to everyone.  He had great manners and was thankful to everyone in the end.  Seriously, it was one of the best shoots ever to date!  I was lucky enough to shoot him a few more times and every time it just got better!  Thanks Iggy for the best date night of my life!!