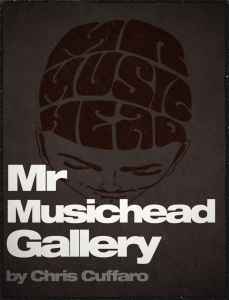 Do you like collecting photography?  Do you like music?  Do you like music photography?  Well then Mr Musichead Gallery in Hollywood is the place to go!  They have the best of the best and its owner knows more about music photography than anyone I have ever met.  Sam Milgrom is the owner, curator and genius.  I've known him for a while now and I'm not saying all these nice things cuz I want something.  I'm saying them because they are true.  He really knows his shit!
He represents me when it comes to my music photography and does a great job.  I've never met someone who cares so much about his business, the artist and the art.  He's passionate about all of it and more.  I love just hanging out with him and talking about the good old days.  We're both big music lovers and grew up on music so we both have crazy stories!  He also has great taste in music which for me is very important.
This is NOT a commercial, but if you are in Hollywood, CA… Please stop by, take a look and buy something.  He has all sorts of shapes and sizes.  He has something for every type of music lover.  I bet when you look at everything it will bring back great memories and you will smile.  There is something about music that makes everyone smile.  We all have so many great memories of great music so why not own a classic photo to remind you!!!  If you go in, tell Sam I sent you and if you're really smart you will buy one of my prints!  Just kidding, buy what makes you smile.
GO TO: Mr Musichead Gallery or Follow them on Twitter!