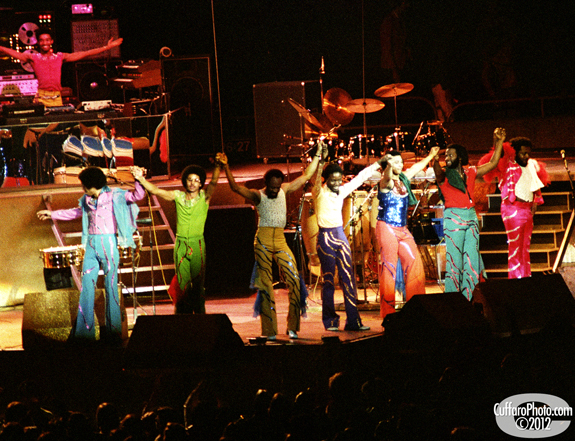 It all started in 1976 when my brother took me to my first concert, the amazing jazz-fusion super group, Return To Forever.  It was at the Berkley Community Theatre, and for some stupid reason, I didn't bring my camera (I did not know that you could back in those days).  I regret that decision to this day!  From that point on, I would always bring my camera to shows whenever I could.  If it was Earth, Wind & Fire, Rufus & Chaka Khan, Stanley Clarke, The Commodores, Angela Bofill or Con Funk Shun – I was there ready to shoot!
When I moved to LA to be fashion photographer, I realized in just a few weeks that I was in the wrong place and was simply not cut out for it.  I didn't know you could get paid to shoot musicians and album covers.  But the minute I found out that you could, my life changed forever.  Next to my passion for photography is my passion for music.  My goal from day one was to meet and photograph my hero's and idols, and I wanted to see and capture music history.  I wanted to get past the curtain and see the truth, then do my best to capture it all.
My musical taste has taken me all over the world and I've done more than I could ever imagine.  My passion for ALL kinds of music has given me experiences that NO amount of money could buy.  I always say, "I have a million stories and the photos to prove it."  And now, I promise to share the photos and the stories with you ALL.  Its my goal to show you how much fun I've had in my career.  There's never been a dull or boring moment.