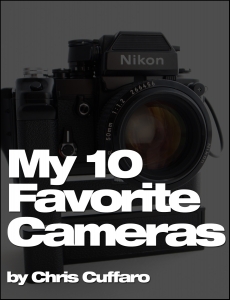 I've had more than a few cameras in my time.  Like a lot of fucking cameras!!!  It all started with an Olympus OM-1 way back in the day.  I've tried just about every brand and style.  From pocket cameras, Diana's, medium format, 35mm, 4×5, 8×10, 6×7 and so on.  Could never have enough.  Now days I use one simple Hasselblad with a Phase One back that I love!!!  Keeping it simple!!  Here's 10 favs that I had fun with…
Polaroid 110B – My baby for all my 665 Polaroids.  LOVED this camera and still have it.  If only she could talk!!  If only there was 665 film for it!
Nikon F2as – She was and still is the best camera ever!!!  They do NOT make them like her anymore.  My Nikons got me through some crazy times and never failed me.
Diana – NOT a Holga!  I've had a few Diana's.  They did not last long, but they were so unique and fun.  I still have one and wonder if I will ever use her again.
Mamiya RZ67 – It was the last camera system I had before switching to digital.  It was big and heavy, but took amazing portraits.
Hasselblad ELM – I had other bodies, but once I got this camera I was hooked on the motor drive.  Square baby!
Pentax 6×7 – Great results, difficult camera.  If you shot more than 20 rolls of film your thumb started to hurt from all the winding of the film.  Ugh!
Hasselblad H1 – What I use now.  Would love to have a newer fancier one, but its not cheap!
Polaroid SX70 – Back in the day I use to shoot tons of polaroids.  I have a box filled with them somewhere in my vault.  In no rush to look at them.
Mamiya 645 – My first medium format camera.  It sucked in every way, but it was my first.
Olympus O-Product – At the time this camera was very unique.  They were made as limited edition cameras.  I got mine in NYC and still have it.  Its collecting dust on my desk, but I loved it back in the day!  Great for snap shots.