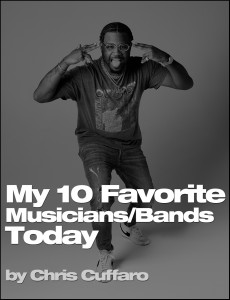 I don't listen to a lot of new music these days, but I do try to pay attention to the music world.  There's more music being created than ever.  Anyone can be a singer, musician and band.  BUT who really stands out?  Who can make a career out of it?  Who can make me smile and feel?  Who do I like to listen to these days and look forward to what they are doing next?
Koffee – I love everything she does.

 

SO good!!!

 

Would love to meet and shoot her some day.
BMW Kenny – Just makes me smile and wanna dance with his hip hop grooves!

 

Ha Ha Ha Ha Ha Ha Ha Ha!
Lizzo – Duh!

 

She is beyond awesome!

 

Her music just makes me smile.
Damian "Jr Gong" Marley – He blows my mind just like his dad did.

 

I would love to meet and shoot him soon.
Lauren Ruth Ward – YES!!

 

Perfect in every way!
GoldLink – so cool, so talented and so very cool.
Chronic – discovered him on Tiny Desk and have not looked back.
Gary Clark Jr. – Love me the blues and he has them more than most!

 

SO fucking good.
The Struts – Everything they do just works and is so good.

 

Luke is one of the best lead singers out there today!
Anne-Marie – Another great artist I discovered thanks to Rudimental.

 

She fucking rules!

 

Rudimental is a BIG favorite and I love everyone they work with.