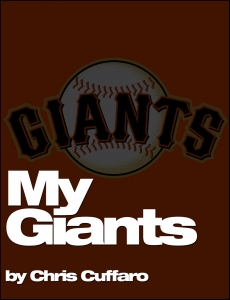 Its that time of year that I love most.  The beginning of Spring Training for Major League Baseball.  This year my SF Giants start the year as 2014 World Series Champions and I couldn't be more proud!  I waited 50 years for a championship and now I have 3 in the last 5 years thanks to a this great franchise.  I've been a Giants fan since the day I was born and its truly the only team I care about and cheer for big time.
I remember as a kid going to Candlestick Park and seeing the great Willie Mays, Willie McCovey, Bobbie Bonds and so many other great players.  Candlestick sucked, the team was OK, but they were my team and I loved ever bit of it.  I remember seeing the hated LA Dodgers many times and all hell would break loose in the seats when the Dodger fans would show up to cheer.  There was always a fight and lots of crazy smack talk.
This year people are already saying we don't have a chance and that we will not win the west.  It makes me laugh.  We never get the respect we deserve and I like it like that.  We just win and win with style.  We just fight and never give up.  Doing better than the LA Dodgers makes this even more fun.  Let the games begin!!!  GO GIANTS!
PS.  Fuck the Dodgers!