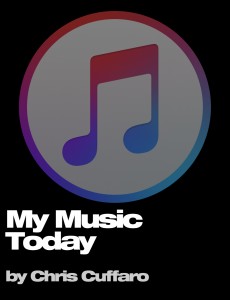 I did a post about Photography Today.  I've written about the music world today.  This time around I want to talk about MY Music Today.  NOT all my music, but the music I listen to today.  What do you listen to?  Who rocks your world?  Who gets your toes tapping?
When ever I feel down I always listen to my "High School" music.  That consist of Earth, Wind & Fire, Con Funk Shun, Graham Central Station, Rufus & Chaka Khan and anything funky from the 70's.  I grew up on the funk and R&B.  To this day I listen to that music more than any other.  Yes,  I love me some rock & roll, but for me it's ALL about the funk!
When it comes to new music I have a few artists that get me excited, but I really don't look for it.  Usually a friend turns me onto it and makes me listen.  There is so much music out there and so many ways to hear it.  During this COVID times I watch videos on YouTube most and remember the good old days!  I check out the new artists, but find myself watching the classics!
What artists, band & singer makes you smile?  Who cheers you up?  What is your go to music that can shift your emotions to the good?  LAST… How do you listen to music these days?  Streaming?  Buying?  Stealing?  Just curious.