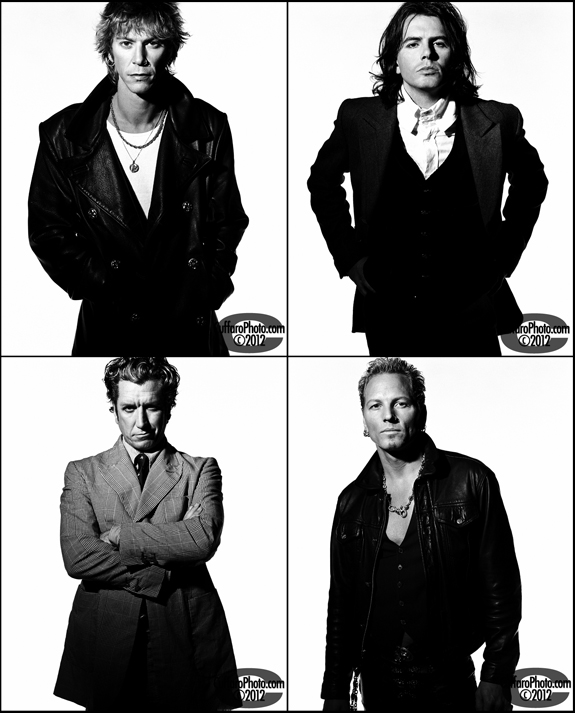 In Seattle of '96, I was asked by my friend Guy Oseary from Maverick Records to capture several incredible legends for a packaging shoot.  They included John Taylor from Duran Duran, Matt Sorum and Duff McKagen from Guns N' Roses, and Steve Jones from The Sex Pistols.  While I had already met Matt and Duff from previous shoots, I was beyond excited to meet John and Steve.
But when the guys finally showed up, everything I had planned with my crew flew right out the window.  I expected them to be a mess, but they looked completely put together, healthy and in good spirits.  It's like they were all grown up!  My concept ended up changing for the better and the shoot took on a more edgy, clean vibe.  Steve Jones was wearing Vivienne Westwood for fuck's sake!  The other guys were equally cool and hilarious.  In fact, the shoot went so well that John asked me to photograph his first solo CD cover.  That's when I knew I did well.
Follow ME on Twitter!