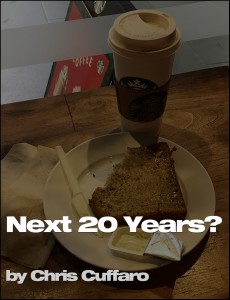 I turned 60 in April.  OUCH!  That's a BIG birthday for sure.  There are a lot of good things about turning 60, but also a lot of crazy shit about turning 60.  It has made me think about the next 20 years.  It's made me ask a lot of questions… What do I want?  What will I do?  What can I do?  What should I do?  So many questions!!!  Only I know the answers.  Gotta do the work and dig deep.
I'm trying to figure where I want to do these next 20 years.  Life as we know it has changed and will continue to change.  I know what I WANT!  I've always known what I like.  I want to keep creating and having fun.  I want to continue doing what I love.  I want to be healthy and be my best.  I want to make shit happen!  I want to help everyone live their dreams!  I know what I don't want… a pandemic!  Ugh.
I think the next few months will be difficult, but I think I will find my answers.  I think I have to be patient.  Let life unfold.  I can't be too aggressive and push too hard.  Gotta see what life brings and be ready.  I just know these next 20 years need to be my best 20 years!  I will do everything I can to make that happen starting TODAY!