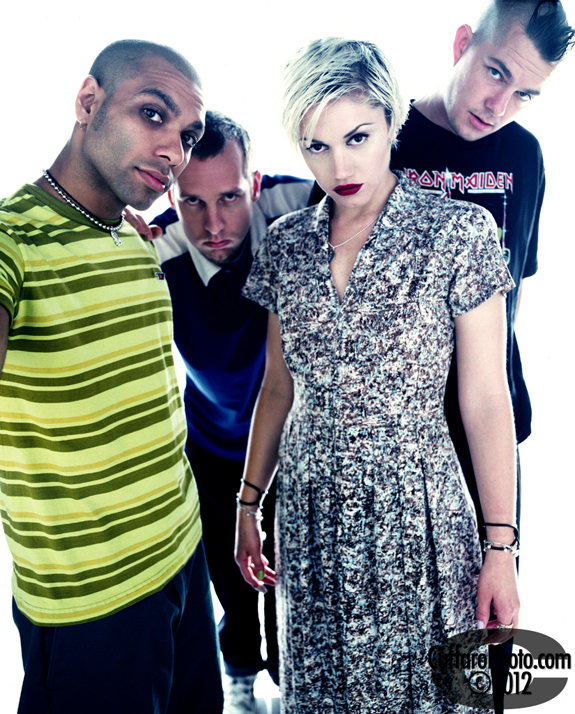 Wow!  This image brings back lots of fun memories.  I loved No Doubt and Gwen.  I shot their first cover for Interscope Records and by this shoot I had lost touch with them.  I ended up shooting them for Spin Magazine years later during their biggest tour ever for Tragic Kingdom.  We had lots of catching up to do and a blast shooting the pix for Spin.  Again, I moved on and they went back on tour.  A few weeks later I got a call from the label and they asked if I could shoot the band for some fresh publicity/CD single photos.  My response was simple, duh!  The catch, had to fly to Albany, NY to shoot.
Took my assistants and grabbed some gear and headed east to Albany!  We got to spend the day shooting and just having fun.  The band was tired from touring, but still gave me a 100%.  Gwen was awesome as always with her new sassy haircut.  The guys are the best and overall a real fun day with some really good people.  The results were awesome and the label was super happy.  To be honest No Doubt is one of my top 10 favorite bands to work with cuz they were ALWAYS nice and grateful.  MORE bands should learn from them on how to behave and be nice.
Follow ME on Twitter!