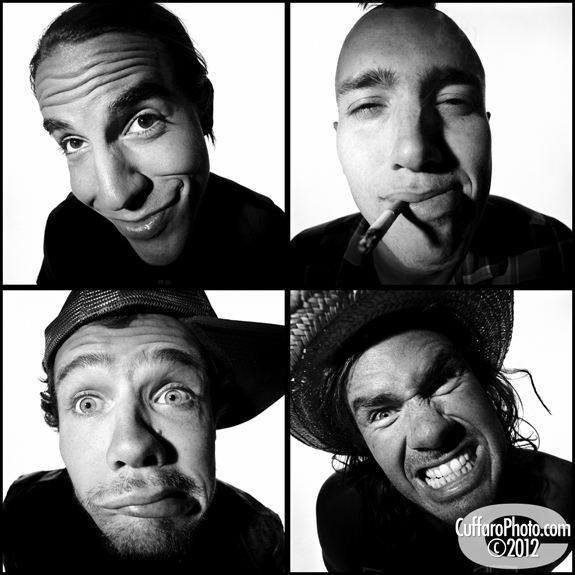 Good times, good music and a great band!  BUT most of all a great bunch of guys!  Got this shoot for Warner Brothers Records and their new CD Blood Sugar Sex Magik in August of 1991.  It was the publicity photos for the CD and used for ALL sorts of stuff.  It was a good day and its never dull when shooting the Chili Peppers in anyway.
We shot at a studio in West LA called Studio 46.  The plan was simple… Give the guys some room and let them go!  They are by far the easiest band I had ever shot just cuz they did what they wanted and did NOT give a fuck.  That attitude made for classic fotos and for me… An easy day!  This series is one of my favs cuz its so simple and shows off the guys in a fun way.  We got so much from that day!  Thank god the label and band were happy cuz I gotta go on their famous tour with them, The Smashing Pumpkins and Pearl Jam!  Lucky me!
Follow ME on Twitter!