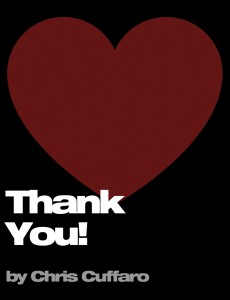 YO!  I wanted to reach out and say THANK YOU to everyone who read my Facebook posts in the last couple weeks.  I've never done anything like that before.  I'm not a fan of sharing my personal life on social media.  I just did it cuz I just had to say something.  Life is so fucking annoying these days.  Ugh.
I was surprised by the response to say the least.  The comments were amazing.  I'm so grateful for all the support and advice.  Means a lot to me!  I promise I won't do this again, but I think I got the answers I'm looking for.  I had to pause and step back to deal with the mess and my feelings.  I did that and I'm doing better.
One last thing… I want to give a special hug to my friends down in Australia.  You are the best and even from a far your support means so much to me.  You know who you are and thank you for being you.  I hope to be back next year so I can give you ALL a big hug!!