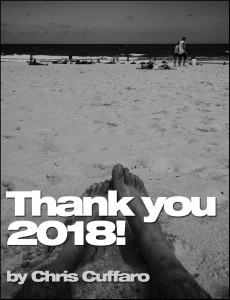 Another year gone by. SO fucking fast. Too fast! Like way too fast. Like really really fast. Time goes by so fast when you getting older. Makes you appreciate every minute there is. Make me so grateful and proud.
2018 was good. Started off with a great exhibition in Sydney and then the rest of the year I worked harder than ever getting ready for 2019. Yes, getting ready for my biggest year yet. We have BIG plans for 2019.
To everyone of my crazy friends around the world please have a safe and happy New Year!!! Let's do this damn thing!!!