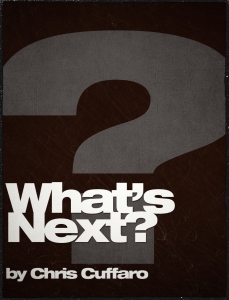 I'm often asked about whats next for me and my career?  What are my plans for my future and my art?  Honestly, I think about it a lot.  Now that I've been shooting for over 40 years I wanna keep shooting for another 40.  I've always been a great planner and have always had a plan for everything.  I've done more than i've ever dreamed and I'm still dreaming.  So, whats next?
Here's what I think… I want to keep shooting, creating, producing and getting better.  I don't want to stop ever.  I have no retirement plan except to create until I die.  I love what I do and never get enough.  The more I do, the more I want.  In the upcoming year I have my biggest exhibition here in Los Angeles.  I hope to bring it around the world and share it with you.  I also want to get back to directing.  I miss the days of sitting in the directors chair barking out orders.  ;-)
Now that I've created a serious body of work, I want to get everyone to see it.  One thing I refuse to do is rest on my past.  I will NOT spend the rest of my life living in the past.  I love the fact that I'm doing the best work of my life now and I'm only gonna get better.  I do not want to spend my time talking about my past, but I do want to celebrate it.  I've beyond grateful and I know I'm very lucky to have done what I love for this long.  I do not have any friends who can say they've done what they love for over 40 years.  I can!
Follow ME on Twitter!