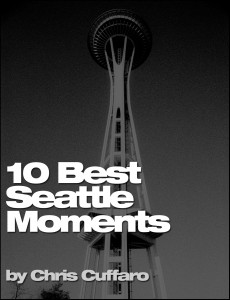 Its been a while since I've been to Seattle, but there was a time I made trips regularly. Seattle is one of my favorite cities for many reasons, but back then the number one reason was the music. I was lucky to have good friends who always took care of me and showed me a good time. It was the best of times and the worst of times, but the coffee was always good so who cares. Here's some of my favorite moments…
First Shoot with Nirvana | March 30th, 1991 – I remember it like it was yesterday!
Soundgarden at Rock Cndy | August 30th, 1991 – Surprise show for Badmotorfinger. Went with Eddie & Beth. Also the night I decided to direct my first video.
First Shoot with Mudhoney | June 6th, 1991 – They were my favorite band at the time and getting too shoot them was a BIG thrill. We bought a case of beer and had some fun!
Seeing Nirvana & Mudhoney at the Paramount | October 31st, 1991 – A great show, but the night before in Vancouver, Canada was better.
Shooting Queensryche | March 29th, 1991 – Had a great dinner with Geoff Tate the night before. He was so nice and I loved the band. Ended up shooting a couple live shows for them because of this shoot.
Hanging with Eddie Vedder | January 18th, 1992 – I was there doing a shoot for Entertainment Weekly and I asked Eddie to help me. I introduced him to Mudhoney and the rest is history.
Shooting Soundgarden | August 29th, 1991 – It was for Creem Magazine and my 3rd shoot with the band. A very good day!
Lollapalooza | August 28th, 1991 – The last show of the first tour. Went with Eddie and Beth. A great day of fun and music! Also Jane's Addiction was awesome!!! A perfect show to end this epic tour.
Shoot with Alice In Chains | September 28th, 1991 – For Rolling Stone magazine. My second shoot with the band & I think my best.
Shoot with Pearl Jam | August 29th, 1991 – The publicity shoot for the album Ten. Shot at Discovery Park where they shot the Hunger Strike video for Temple of the Dog.