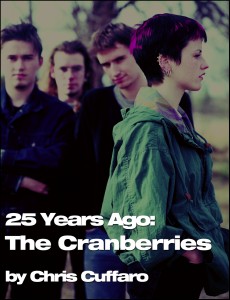 12.01.93 – The Cranberries | US Magazine
This was a great shoot with an upcoming band from Ireland for US Magazine. I knew nothing about them at the time. I flew to Austin, TX and drove to Las Cruces, New Mexico to meet them while they were on the road. The shoot was so easy. I took them to a Mexican cemetery for the day. We had a blast and lots of laughs. Their lead singer Dolores was super sweet and truly special.
I just remember how strange we all felt being in this cemetery. It was beautiful and quiet. We also shot at a school playground that was across the street for some crazy reason. It's sad that Dolores has passed away less than a year ago. When I think of this shoot, I think of her I smile.