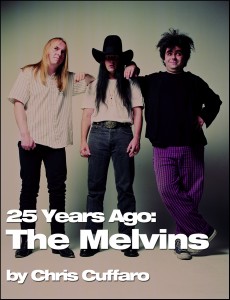 08.27.93 – The Melvins | Atlantic Records
Way back in the day, like way back in 1993 I met and shot the legendary band The Melvins for Atlantic Records. This was my first shoot with the band. Honestly… I did not know a lot about their music, but I did know that Buzz Osborne, lead guitar and vocals, was a BIG influence for Kurt Cobain. I also knew that Buzz was a legend in Seattle.
I did the shoot at my favorite studio in West Los Angeles called Studio 46. I did too many shoots there to count. The band showed up feeling good at 11am. We shot for around 4-5 hours and that was it! What I love about this shoot was that the guys were easy, the label let me do my thing and everything went smooth.
One last thought… Shooting bands back in those days was so much easier than it is now. These days there are too many friends, people and fans telling the band what is good and what is not. Also bands don't look for or need a killer image that shows what the band is ALL about. Social media has changed the game and I have to say, not as fun for me.