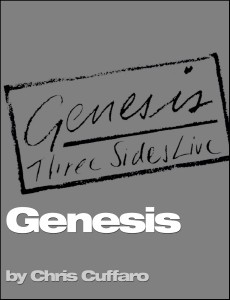 How many of you like Genesis?  The band!  I've been a fan for many years!  It probably started when the album Seconds Out came out in 1977, but I remember listening to them before that.  That was the album that got me hooked BIG time.  Then there was Duke, Abacab, Three Sides Live and more.  There was a time when I was listening to them everyday!
Then Phil Collins put out his first solo album Face Value.  Then there was tours and solo tours.  Then Mike Rutherford and Tony Banks put out solo records.  There was never enough.  I bought everything, went to every tour and was obsessed.  I could NOT get enough.  More Phil Collins and more of everything.
Then it happened!  In 1984 I got to fly to the UK and shoot Phil Collins for the first time.  I got to go to their studio The Farm in the little town Chiddingfold, Surrey.  I took a taxi from the airport all the way to a small motel in Chiddingfold.  It was crazy!  The next day I was picked up by Phil's tech and brought to the studio.  I spent the day hanging out with Phil, Tony and Mike.  Shot Phil for a couple hours and had some laughs.  At this time it was like the BIGGEST shoot of my life.  AND I got to meet my musical heroes!  I felt like I won the lottery.  To this day that shoot is in my top 10 of ALL time.  I want to thank Phil, Tony and Mike for the best day ever.