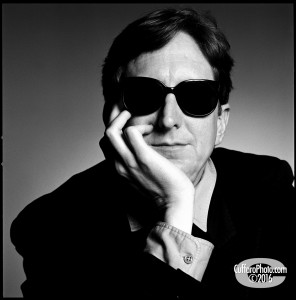 Great Moments
"We do not remember days, we remember moments."  I've had too may moments to count.  I've met and shot too many of my heroes.  Spent time with some of the coolest people on earth.  Lucky enough to have more than a few special moments.  These are special moments that I will never forget and will always be grateful for.  Today's GREAT Moment…
T-Bone Burnett | 1987
I was lucky enough to meet and shoot producer T-Bone Burnett for Musician Magazine in 1987.  That same year I shot genius guitar player David Rhodes for Guitar Player Magazine.  Two different clients and shoots, but they were connected.  I got to know David a little bit and he told me he was working with T-Bone on his next album Talking Animals.  They were recording in Hollywood at Sunset Sound.  This album was filled with legendary musicians and amazing guests.  Check the album out ASAP!  Its fucking brilliant.
The best moment for me was when they were pretty much finished and were ready to do final mixes.  David invited me down to the studio to listen to full album playback.  Kind of a listening party for fun.  David was there, legendary engineer Tchad Blake, T-Bone Burnett, his grrl Sam Phillips and me.  UGH!  These are what I call the WTF moments.  How the hell did I get here moments!  Who am I to be here moments.  We listened to the whole album from beginning to end.  I'm not lying when I say this… It was fucking awesome.  The songs, the production and the musicians… EVERYTHING was brilliant.  I remember everyone feeling good and talking about how great it sounded.  I was lucky to be invited and lucky to share this amazing moment.  I have to say thanks to David and T-Bone for the fun.
PS.  Also thanks to David for hooking me up with U2 tickets for their Joshua Tree tour at The Sports Arena!  The best seats for the best show!