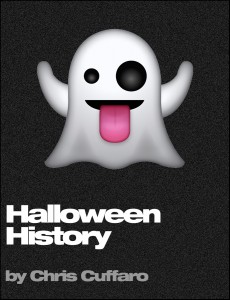 BOO!  Tis the season for ghosts, witches and pumpkin spiced lattes!  I love this holiday cuz everyone acts like kids and dresses up to scare everyone.  The girls get all sexy with their outfits and that's never a bad thing.  The best part of Halloween, is the candy of course.  I can never get enough candy!!!  My one day where I get to eat candy bars!!!  I stopped 3 years ago.
Writing this blog made me think of my past Halloweens when I was a kid.  I loved dressing up and trick or treating for candy.  My best costumes were dressing up as a photographer.  I went with my camera around my neck and told everyone I was Richard Avedon one year and Irving Penn the next.  One year I went as a cowboy, but that wasn't very much fun.
Halloween like ALL holidays has gotten SO commercial it's stupid.  They start selling candy and decorations a month in advance.  Ugh.  Halloween is not Halloween until Charlie Brown Halloween TV special airs.  Once I watch that special I'm good to go.  Whatever you do, please be safe and go easy.  Some people take this shit too serious and put on their stupid costumes.  UGH.