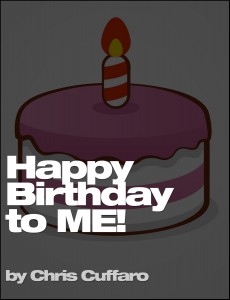 Today is the day!  It's my 60th fucking birthday!  Holy FUCK!  A few observations and feelings for this day.  First, never in a million years would I have thought we would be in the middle of a pandemic on my birthday.  Second, never thought I would be celebrating this BIG birthday alone.  Third, I'm BEYOND grateful for my life!
Last… I've been doing a lot of thinking & soul searching while in quarantine.  Thinking a lot about the last 10 years and the next 10 years.  The last 10 years were great and the difficult all at the same time.  The ups were awesome and the downs were insane.  The ups… Many great exhibitions, meeting new friends, the travel, the celebrations and looking back on my amazing career.  The downs… back pain (ugh), paying the price for all the fun I've had and losing some of my closest friends.
I guess this is what you do when get older.  Think a lot about the past, present and future.  The past is the past and I did my best.  The present could be better!  Fuck pandemics!  The future did look great.  Not so sure now.  I had serious plans and worked very hard to get here.  I'm gonna fight and do my best to make shit happen!
In conclusion… Life is life.  It's never easy, but it can be fun.  I've done what I love for 50 years now and I'm beyond proud of that.  I'm so grateful to everyone who helped me and put up with me to get where I am today!  Where is that?  Not sure yet.  Happy Birthday to me!  Woo hoo!