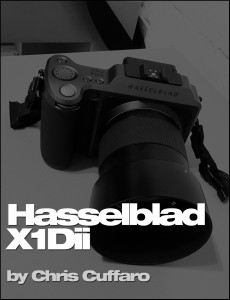 I don't do product reviews or tell you want to buy or not to buy.  I'm not a big gear head.  Never have been.  I always felt no matter what the camera you use it's up to you and your eye.  These days your iPhone can do the job.  A few years ago Hasselblad made their first mirrorless medium format camera with the X1D.  Of course I got excited and bought one right away!  I used it a lot until they dropped the X1Dii a few months ago.  Then I traded it in and upgraded thanks to Samy's Camera!
Here's my simple thoughts… I love this camera!  It's become my only camera.  It took me a while to get used to it and understand all the settings, but once I got past that I'm all good.  It's a solid Hasselblad!!  It feels good in my hands, the lenses are the best, too many options to count and the quality of the images is the best!  I love it!
The only issue I have is Phocus software that you have to use with it.  I'm a huge Capture One user for years and know it inside and out.  It's taken me a while to learn Phocus and get use to it.  I wish Capture One or Hasselblad would work out a deal.  I understand why not, but geez!
In conclusion… I've been using Hasselblad for almost 40 years now.  I've loved every camera I've had.  This X1Dii is the real deal.  It's everything I love about Hasselblad.  Now if only I could get them to hook me up with a couple lenses!  That's would be super cool.  Wink wink!