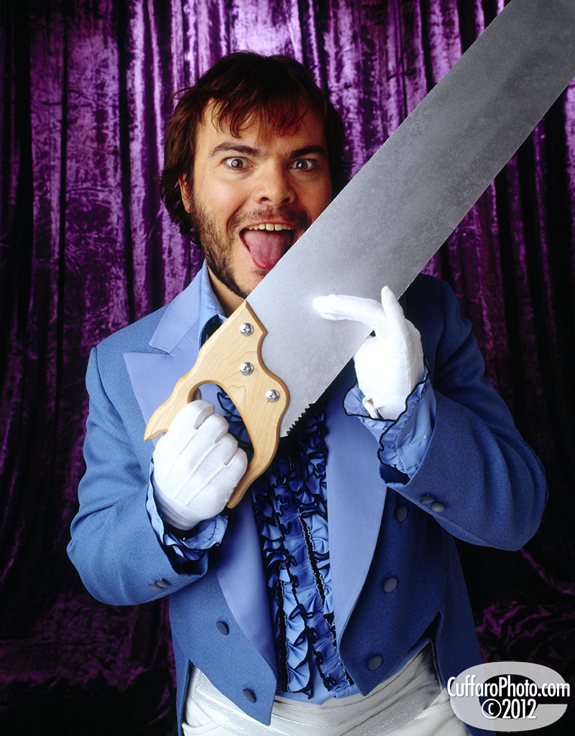 This was from my first shoot with Jack for Maxim Magazine.  I was hired to shoot Tenacious D with Jack & Kyle.  I think we laughed the whole day.  Jack was awesome and Kyle was so cool.  We did the shoot at Smash Box Studios and the best part of the day was the Magic Illusion we rented from the famous Magician Mark Wilson.  Yea, I know you are saying… Who?  Well, when I was a kid I loved magic and Mark Wilson was one of the biggest and best around.
We rented his sawing a person in half illusion for the day so Jack could cut Kyle in half.  We had fun with the whole process, the guys loved the fact they found out how the illusion was done and my friend Aria played assistant.  Jack had fun with the outfit and saw as you can see.  In the end, the magazine went with a big solo shot of Jack and a small insert of the two of them for the layout.  NOT cool, but photo editors & magazines have their own agenda.  Its NOT always right.
Follow ME on Twitter!