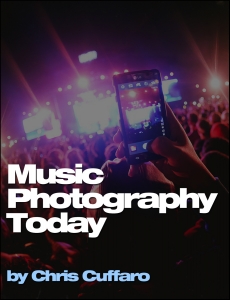 Recently I was asked by an assistant what I thought about music photography/photographers today?  I was like… Huh?  My assistant wanted to know if I paid attention to what was going on in the music world.  I told him not really, but I thought I would use my blog to expand my thoughts.
Since I do not pay too much attention to todays music world and music itself, I will keep this simple.  Back in the day you could specialize in being a music photographer, but these days everyone with a camera shoots.  Bands today seem to get their friends to shoot or use their iPhones with fun filters.  Big stars want big names and not really great photographers.  I also think the label & management have less input then ever before.  I think a lot of times its an economic decision more than who's best for the job.
When it comes to LIVE concert photos these days forget it!  Everyone in the crowd is shooting the fucking show!  Its impossible to get that shot that will capture the moment for a life time.  It makes me sad, but also happy that I got what I got, when I got it.  I miss the days of being in the pit getting beaten by the crowd and security guards.  Those were some fun times.
In conclusion… Its not the same and never will be. I told my assistant I miss the good old days.  He responded by saying "at least you had the good old days".  I couldn't argue with that.  Lucky me!