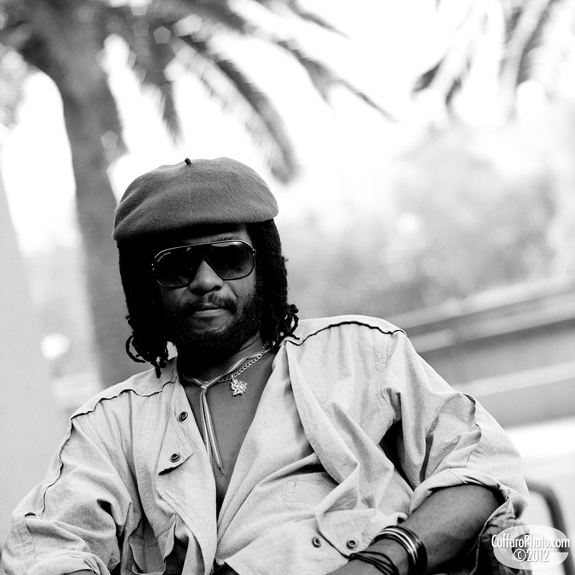 This photo shoot goes way back to one of my very first gigs with musicians.  I was lucky enough to shoot one of Reggae's greatest legends: Sly Dunbar.  For those of you unfamiliar with Sly Dunbar or his work, he is one half of the Jamaican rhythm duo, Sly and Robbie.  Needless to say, he kills it on the drums.
The shoot took place at The Universal Amphitheater where Sly was doing a sound check with Robbie Shakespeare.  When they finished, I was given a mere twenty minutes to shoot!  But even with the lack of time, Sly and I created amazing content.  In between each shot we would chitchat here and there, despite the fact that I couldn't make out a word through his thick Jamaican accent!  I simply nodded after he spoke. Till this day, I have no clue what we talked about. I do know, however, that the Amphitheater smelled very herbal…
Follow ME on Twitter!