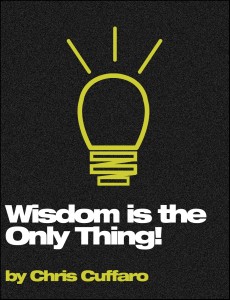 YO!  It's been a tough few years getting older.  In my head I think I'm 30, my body feels 90 and I'm only 63.  Ugh.  I was talking with a young friend the other day and talked about the best things about getting older.  The only thing I could come up with is WISDOM!  I love the wisdom that comes from living a long time.
I joke that I wish I had ALL this wisdom 40+ years ago when I got to LA.  What I did have was GREAT mentors with wisdom who helped me navigate when I listened.  The first thing you learn about wisdom is, it only comes when you listen, pay attention and are curious.  I did a lot of listening and was always curious.  The wisdom I have now I love to share to the friends that will listen.  I notice the twenty somethings don't listen as much as the thirty somethings.  Makes sense, but the twenty somethings are the ones who need to listen more than ever!
Even when you have lots of wisdom, you still can make mistakes, trust the wrong people and get hurt by so called "friends".  My wisdom helps you recover faster.  The wisdom gets me through this crazy world we are living in.  And it's fucking crazier than ever.  One last thing… the one bit of wisdom I will pass onto you… "Be wise enough to recognize every opportunity that comes your way".