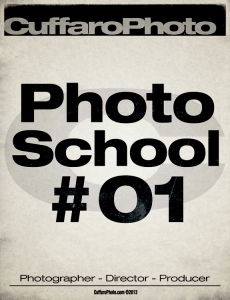 I've been a photographer for over 40 years now and I thought I would share some of my experience with you. I felt that doing a series of simple tips/advice might help you not make the mistakes I made. Trust me, I've made them ALL. I started very young and I knew from day one this would be my life. NOT my job or career, but my life. My goal with these posts is to help you learn, get better and do everything you can to be great. Ever since I started I wanted to be great, not good.
I'm gonna start this off with my first and key advice… Keep it Simple!!!! That goes for everything in life and your work. I had some great teachers through the years and the best advice I got was that…. Simple! I'm a workaholic, organization fanatic and always looking to be better. I never rest or settle. I always know I can be better. Keeping it simple gives me the ability to do more than most and get the results I'm looking for.
What do I mean? What is simple? Why so simple? Let me start with the photograph… Art is subjective and I know this. My favorite photographers and photographs kept it simple. My hero Richard Avedon did it all and kept it simple. His photos are timeless and will last forever. Same goes for Irving Penn, David Bailey, Peter Lindbergh, Mario Testino and Helmut Newton. They ALL keep it simple. The portraits, the fashion, the still life's and the nudes are all simple. Letting the subject do all the talking is key. DON'T force it and relax. My best work is the simplest work… One light, clean background and a great subject.
Sometimes its best to back away, cut back and just do what is simple. As a portrait photographer I always focus on my subject and do my best to get out of them their best. If you have too much going on it can be distracting for everyone. Try to do what you need with one camera, one lens, one light and one simple vision… Capturing the subject at its best! It