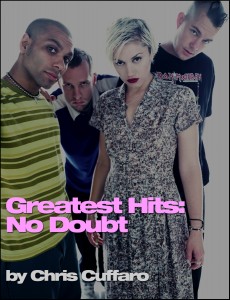 BIG NEWS for all you Gwen Stefani & No Doubt fans. I just created and printed my newest catalog… Greatest Hits: No Doubt. I shot No Doubt more than a few times in my career. Starting with the first album shoot for Interscope Records back in 1991. This is a special collection of my favorites. Many that are known and many that have never been seen before now.
I'm super proud of this catalog. A lot of great photos and memories in one amazing catalog. Go to CuffaroShop.com today to get your copy! Let me know what you think and if you have any questions. You can always order prints of any image from ALL my catalogs. Just email me at chriscuffaro@icloud.com.
Stay tuned, there are many more in the works. Thank you!!!