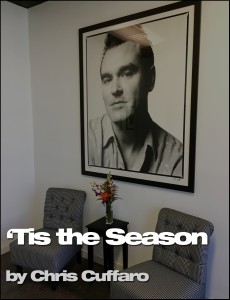 Happy fucking holidays yo! Tis the season as they say! I'm not the biggest fan of the holidays, but I do love giving gifts and making my friends smile. There's nothing like watching the ones you love during the holidays getting a gift that makes them smile BIG! It puts the HAPPY into Happy Holidays!
I just wanted to remind you… Fine Art music photography makes a great gift for every music lover! The best present you can give is a beautiful print of their favorite artist. I sell prints of all my photos. Just email me and let me know what you looking for… ChrisCuffaro@icloud.com
My sizes and prices…
13"×19" – $350.00 USD
These are AP (artist prints) and not limited editions.
17"×22" – $750.00 USD
Editions of 50
24"x26/32" – $1,200.00 USD
Editions of 50
48"x48/52" – $4,800.00 USD
Editions of 10
***All printed on 300g watercolor paper, signed and numbered.